CELEBRATES FATHER'S DAY WITH FABULOUS FEAST
Father's Day is approaching! Choose from our top listed restaurants crowned with Michelin Stars. Treat your dad with a sumptuous array of gourmet and delectable complimentary gift prepared by us to show him your love and appreciation.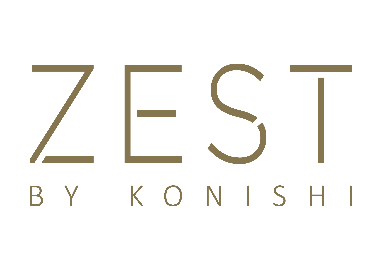 ZEST by Konishi
Exceptional Father's Day with One Michelin-Starred French Japanese Cuisine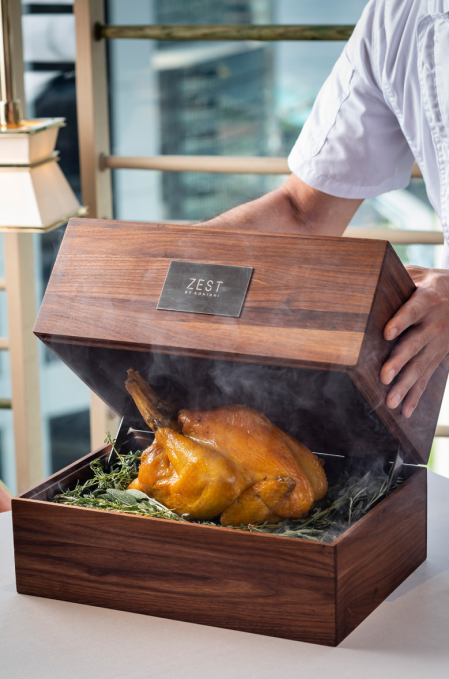 Pamper your greatest man with One Michelin-Starred French Japanese cuisine in ZEST By Konishi.
ZEST by Konishi specially opens for Father's Day on Sunday this year, serving the captivating Father's Day 5-Course Set Lunch at HK$680 per head +10% s.c and 8-Course Set Dinner at HK$1,880 per head +10% s.c crafted by Chef Mitsuru Konishi. Highlights include Slow Cooked Wagyu Beef Consommé, perfectly clear wagyu beef consommé with sweet potato gnocchi, shimeji mushrooms and wonderfully tender pieces of beef and beef tendon. And of course our most famous signature dish – Ping Yuen Chicken, Lotus Foie Gras Rice. Made to share, the Ping Yuen Chicken takes its inspiration from the Chinese classic Eight Treasure Duck that Konishi reinterprets with locally-sourced chicken from Hong Kong suppliers, which is stuffed with lotus-leaf wrapped Japanese rice, water chestnut, chicken liver, and foie gras, before being smoked over a fragrant bed of sage rosemary and thyme.
A complimentary surprise gift is prepared for every daddy on June 21 Father's Day.
About Chef Mitsuru Konishi
Chef Mitsuru Konishi forged his delicate blend of contemporary French technique and intelligent Japanese flair in some of the world's most demanding kitchens, such as in Japan at two Michelin-starred L'ATELIER de Joël Robuchon in Tokyo, and in France at L'Hôtel de Carantec and at Taillevent etc. The chef is also well-versed in the competitive Hong Kong gastronomic scene, working alongside Lai Sun Dining since 2013 to support the group with openings and trainings, and most notably for having opened and operated Wagyu Takumi as Executive Chef, earning two Michelin stars in 2014. In 2019, Chef Konishi is further recognised with one Michelin star, less than a year after Zest by Konishi's opening.
---
ZEST by Konishi
Tel: (852) 2110 8853
Address: 28/F & 29/F, 18 On Lan Street, Central, Hong Kong
Opening Hours:
28/F The Dining Room:
Lunch: 12:00 - 14:30, Dinner: 18:30 - 22:30
29/F The Lounge:
Lunch: 12:00 –14:30, Bar & Lounge: 17:00 - Late
---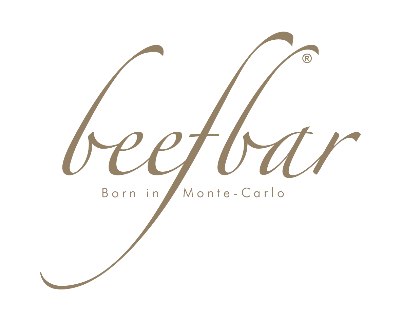 Beefbar
Celebrate Father's Day in the One and Only One Michelin-Starred Steakhouse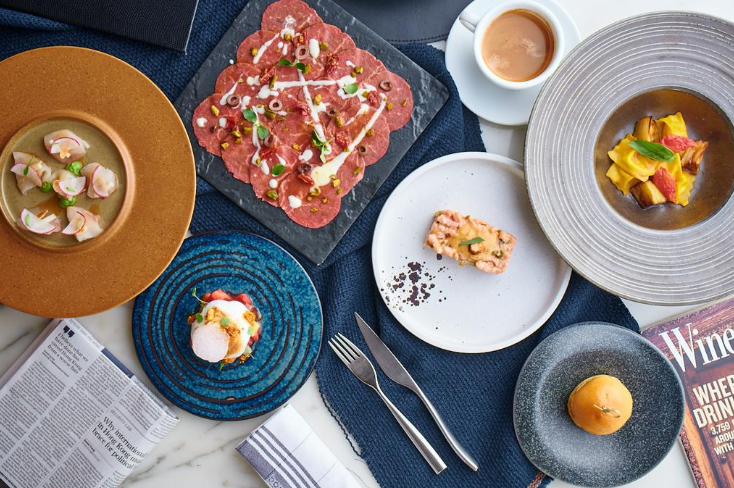 This Father's Day, Beefbar, the only Michelin-starred steakhouse in Hong Kong, has prepared a "4-course Sumptuous Weekend Lunch" for all dads and families. Priced at HK$498 per person with all-time favourites signature Beefbar dishes such as Milk-fed Veal Filet Tartare with Tarragon & Praline; Black Angus Filet Carpaccio, Pistachios & Parmesan Cheese and American Black Angus Mini Burger with Bacon & Lemon Sauce. Highlight of menu is unlimited daily roast with selected side dishes, Chef Andrea Spagoni picks the best meat to pair with our delectable sides.
A la carte menu is still available for dinner service, complete your celebration with our complimentary limited edition 250ml Olio Evo Pianogrillo extra virgin olive oil to all dads with warm hearts which for dinner booking only!
About Beefbar
In 2015, Beefbar settled in the bustling metropolis of Hong Kong. Here Beefbar's cuisine remains the focus, experienced through our iconic dishes. This inspiration is evident in the creation of local dishes, a continuance of our unique dining experience. One year after its opening, Beefbar received its first star in the "Michelin Guide Hong Kong & Macau 2017".
---
Beefbar
Tel: (852) 2110 8853
Address: 2/F, Club Lusitano, 16 Ice House Street, Central
Opening Hour:
Monday To Saturday (Closed On Sunday)
Lunch: 12:00 To 14:30
Dinner: 18:30 To 22:30
Dress Code: Smart Casual
---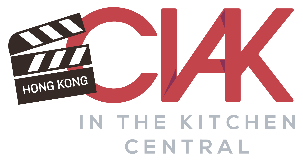 CAIK- In The Kitchen Central
Father's Day Sharing Menu
A Luxurious Traditional Italian Feast for #SuperDad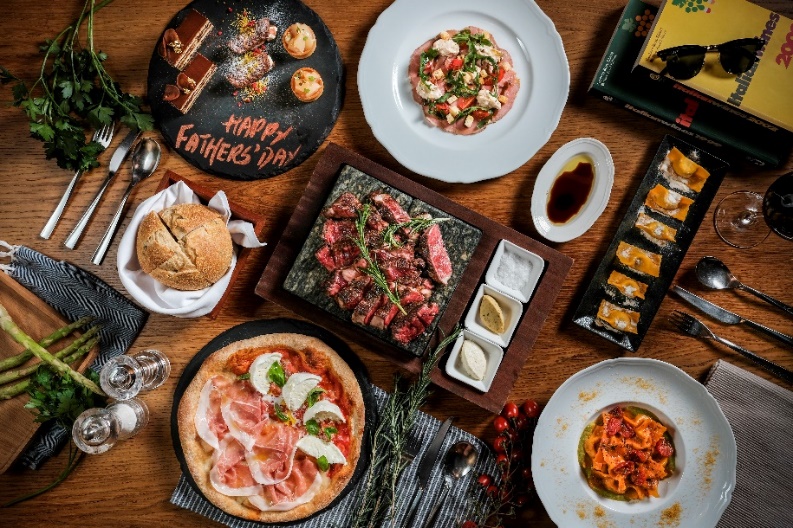 Make this Father's Day special by bringing your #SuperDad to CAIK- In The Kitchen Central to treat him a luxurious traditional Italian feast with privilege discount offer.
To amaze different gourmets' palates, Executive Chef Valentino Ugolini has specially curated a hearty "Father's Day Sharing Menu" featuring up to 6 traditional sharing dishes for 4 persons originally at HK$ 1,780 for both lunch and dinner sessions available on June 21, 2020 only.
The set comes with Father Eats for Free (ONLY ONE FATHER can be free per set) privilege to honour all fathers, which only at HK$1,335 after discounted, with less than HK$340/person! Let's get together and collect the joyful moments with family on this special day!
The highlights in the set are the cold appetizer Vitello Tonnato. The thin slices of veal are served chilled, dressed in a creamy sauce made of anchovies, tuna, egg yolks, capers, lemon juice and vinegar. The classic Beef & Pork Meatballs are incredibly tender and juicy that go perfectly well with the rich tomato sauce. Then comes to the signature 36-hour Fermented Pizza made from traditional Italian recipe. The pizza is a combination of 2 flavours consisting Bufala (Fresh buffalo mozzarella, basil and tomato sauce) and Prosciutto Formaggi (Parma ham, shaved parmesan cheese, rocket, mozzarella and cherry tomatoes). Last but not least, if your dad has a sweet tooth, the authentic Italian Dessert Platter comprising of Sicilian-style Cannoli with Ricotta Cheese, candied fruit and chocolate chips, opera cakes and mixed fruit tarts would be totally satisfying to complete the whole meal.
About CIAK- In The Kitchen
Hong Kong's first refined Italian trattoria, CIAK – In The Kitchen, under the culinary supervision of the three-Michelin-starred Chef Umberto Bombana. Inspired by the old-world philosophy of Italian grocery, the 8,000 square-feet restaurant adopts a friendly and casual concept with its open kitchen counters, where guests can satisfy their fancy choosing from a delectable range of freshly-made fine pizza, pasta, grill or pastry. CIAK – In The Kitchen is a place one cannot resist coming back to, be it for a quick delicious bite on a busy day, an afternoon of sweet treats or an evening lingering in a cozy Italian atmosphere.
---
CIAK - IN THE KITCHEN (LANDMARK)
Tel: (852) 25228869
Address: Shop 327-333, 3/F., The Landmark, 15 Queen's Road, Central, Hong Kong
---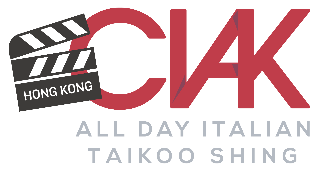 CIAK – All Day Italian Taikoo Shing
En Route to Trail the Taste of Michelin Recommended
Traditional Italian Cuisine on Father's Day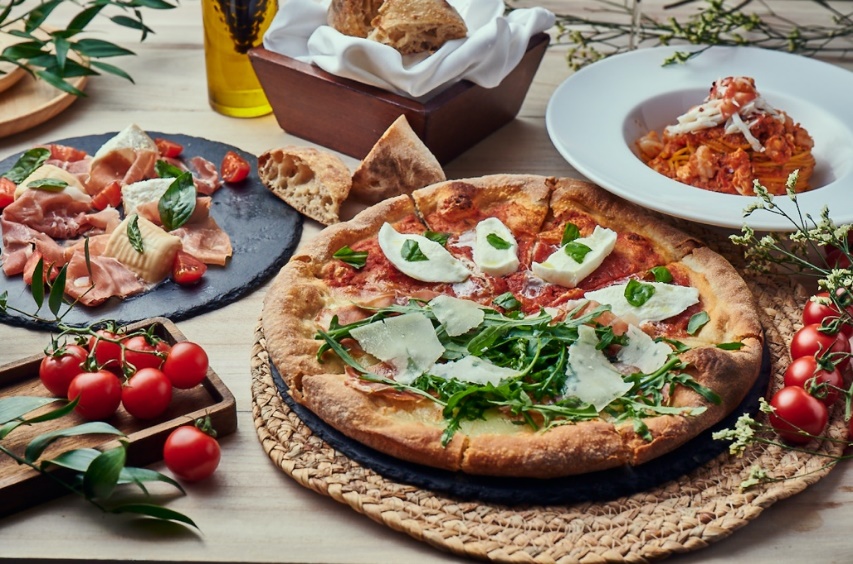 Retaining the "Bib Gourmand" Award for 4 consecutive years since its open, CAIK- All Day Italian (Taikoo Shing) has specially prepared a 4-person "Father's Day Sharing Menu" and offered all dads with a privilege discount.
The set is available for both lunch and dinner sessions on Jun 21, 2020 only. Bring your dad to enjoy the Father Eats for Free privilege by paying for 3 only at special HK$960 (original HK$1,280), with less than HK$270/person! (ONLY ONE FATHER can be free per set)
Highly recommended the appetizer Roasted Beef Carpaccio with Rocket Salad and Tuna Dressing. The thinly sliced roasted beef is served chilled and accompanied with a tasty marinated tuna mayonnaise, perfectly for summer to excite your palate this hot summer. As for Smoked Burrata Cheese with Parma Ham and Cherry Tomatoes, it has always been on the top list to pair with wine as munchies. The signature 36-hour Fermented 2-flavour Pizza allows customer to choose for themselves. If you are a cheese lover, Bufala (Fresh buffalo mozzarella, basil and tomato sauce) and Prosciutto Formaggi (Parma ham, shaved parmesan cheese, rocket, mozzarella and cherry tomatoes) are highly recommended. Last but not least, the meal is completed on a sweet note with Dessert Platter consisting of rum jelly, orange chocolate puff, banana chocolate ganache and vanilla ice cream.
CIAK-All Day Italian
CIAK – Refined Italian Trattoria serves honest, comforting and top quality food in a homely and vibrant environment featuring delectable Italian dishes.Enjoy the essence of Italian food, relax and let us pamper you with homemade pastas, natural pizza, juicy grilled meats and our warm service."
---
CIAK - ALL DAY ITALIAN (TAIKOO)
Tel: (852) 25228869
Address: Shop 265, 2/F, Cityplaza, 18 Taikoo Shing Road, Taikoo, Hong Kong
---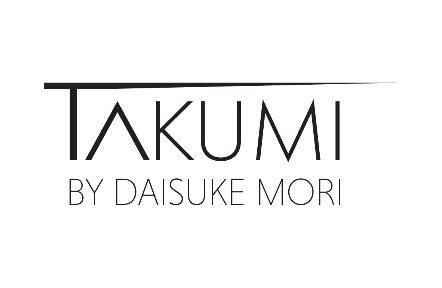 Takumi by Daisuke Mori
Father's Day with French-Japanese Fine Dining Experience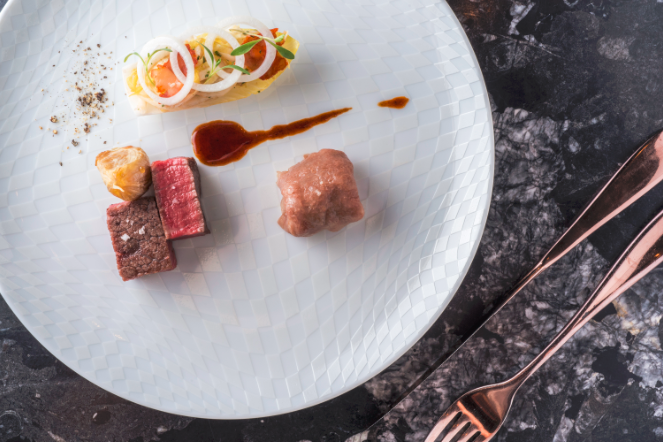 Make Father's Day special with Takumi's 9-course French-Japanese inspired dinner degustation menu, at HK$2,380 with featured dishes such as White Asparagus Confit, Jus de Citrus, refreshing starter with the most exquisite seasonal ingredient; Blue Lobster Homemade Tagliolini, simple savory taste from Blue Lobster goes extremely well with homemade al dente tagliolini; Hida Wagyu Beef 2 Ways, renowned signature dish in Takumi including two kinds of cooking method, shabu shabu rib-eye and charcoal tenderloin, to make the beef shine in both ways. A glass of complimentary champagne will be given for all guests on Father's Day to show our appreciation.
About Takumi by Daisuke Mori
From training at Osaka's to working alongside masters at star-rated French establishments across Japan, France and Poland, Chef Daisuke Mori has acquired a distinctive flair and a unique culinary background. At his eponymous 12-seat restaurant, Takumi by Daisuke Mori, he shares his personal journey through the graceful blend of French and Japanese culinary traditions in a seasonal tasting menu.
---
Takumi by Daisuke Mori
Tel: (852) 5599 8133
Address: Shop 1, G/F, The Oakhill, 16 Wood Road, Wan Chai, Hong Kong
---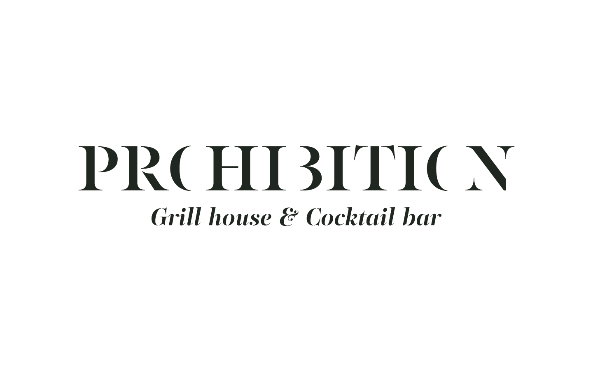 Prohibition Grill House & Cocktail Bar
Father's Day in the South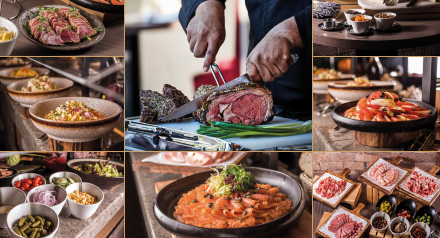 Located in the heart of the South, Prohibition Grill House and Cocktail Bar is bursting with an array of nostalgic American dishes with the commodious interior.
Enjoy a relaxing Father's Day afternoon at Prohibition with the Rotisserie Brunch only at HK$458 per person, highlights including the salad & cold cut bar, the new pasta station and the carving section with different roast fish and meat, prefect option for dad with big appetite!
Family may also visit during dinner hours to choose from A-La-Carte menu, a complimentary bottle of 50cl Hennessy VSOP will be gifted to father dine-in on June 21 dinner.
About Prohibition Grill house & Cocktail Bar
Prohibition Grill house & Cocktail bar is an American style steakhouse housed in the Hong Kong Ocean Park Marriott Hotel, offering all-time favourites, backed upby a bar program inspired from the 1920s prohibition era. With a vision to provide the ultimate lifestyle and dining experience, the restaurant's interior is designed to be a clever balance between visible and hidden, austerity and luxury.
---
Prohibition Grill house & Cocktail bar
Tel: (852) 3555 1900
WhatsApp: (852) 9840 7117
Address: G/F (Portion C) at Club Wing, Hong Kong Ocean Park Marriott Hotel, Ocean Park, 180 Wong Chuk Hang Road, Wong Chuk Hang
Dress Code: Smart Casual
---
About Lai Sun Dining
Lai Sun Dining is known for its trending and top-notch dining concepts that are must-visit establishments, some of which Michelin-star rated, across Hong Kong, Macau, China, the USA and the UK. With a current mix of Italian, Chinese, Japanese and Steakhouse concepts, each of the brands of Lai Sun Dining are well-thought through and committed to bringing a unique culinary experience and first-class hospitality to life.