Exclusive One Michelin-Starred Pop-up Dining Experience by Guest Chef Antimo Maria Merone

For the very first time, Chef Antimo is going to launch a 6-day Pop-up Kitchen Chef Antimo's Table in Hong Kong, bringing One Michelin-Starred exquisite culinary from 8 ½ Otto e Mezzo BOMBANA, Galaxy Macau to CIAK- In The Kitchen Central from June 22 to 29, 2020.
The open kitchen works as a theatrical backdrop, guest can have an overview of the creation of each dish by Chef Antimo. From introducing the seasonal produce, explanation of menu, to his own interpretation of each dish.
The 7-course bespoke dinner menu is now available for advance booking of minimum group of six and maximum group of eight at HK$1,880/person +10% s.c.. Guests are encouraged to bring their own wine to pair with the dishes to enjoy a delightful evening.
The 7-course menu features Chef Antimo's best menu offerings, with the best harvest of produce, meats and seafood. Relish an array of delectable dishes from Red Prawn Tin, Roasted Norwegian Scampi, Linguine Gentile, Blue lobster Ravioli, Blue Artichoke, Charred Black Truffle Pigeon and finally end on a sweet note with satisfying dessert Hazelnut Roll.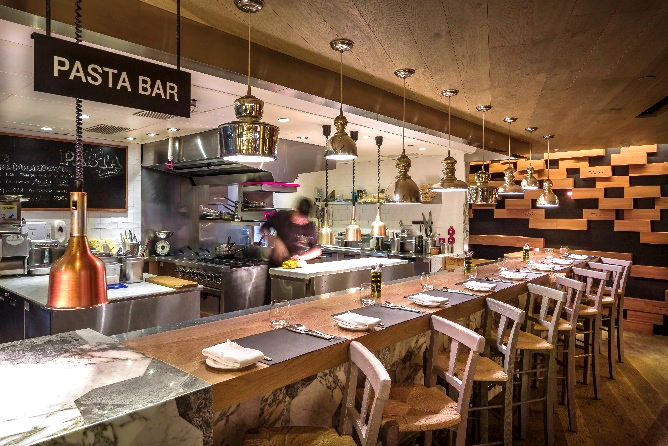 Dishes Highlights
Red prawn Tin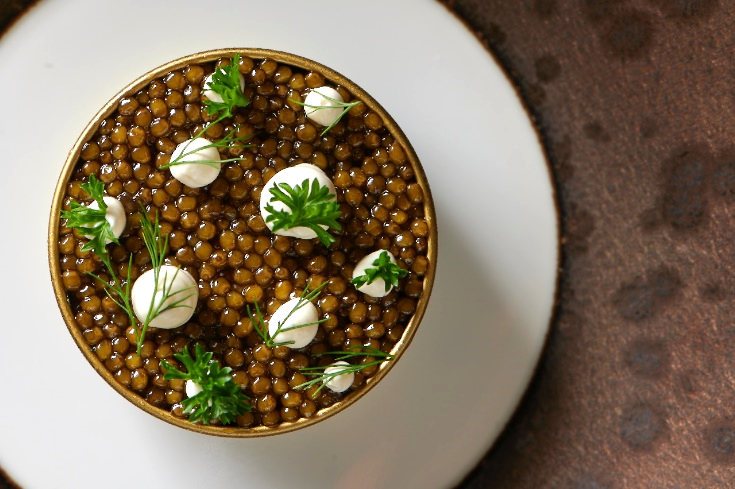 Unveil the picturesque starter by digging down through the 4 layers from beautifully garnished top with soya milk emulsion and fresh herbs, the extravagant glossy River Beluga Caviar, Mazara Red Prawn Tartare marinated with lime and chives to the bottom of Coral Prawn panna cotta with a mixture of prawn's extracted essence and agar agar.
Roasted Norwegian Scampi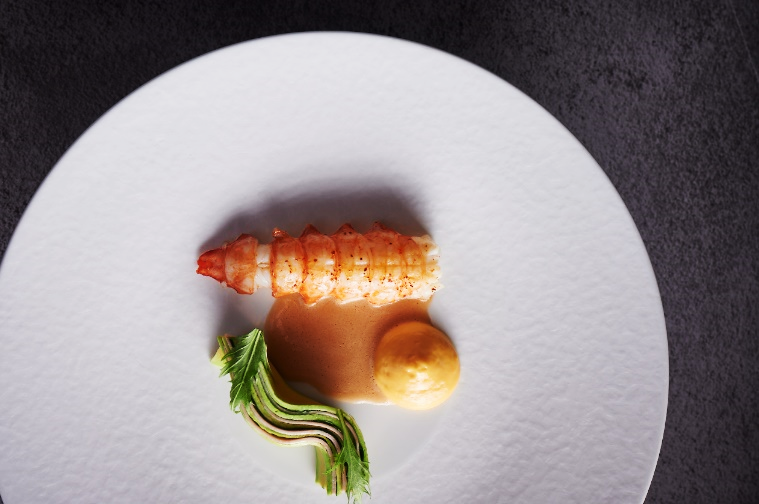 A brand new interpretation of Chef Antimo's favourite ingredient Scampi which is served with citrus sabayon combining 4 kinds of citrus and eggs, accompanied by crustacean emulsion that is made of concentrated stock from the heads and the claws of the Scampi and the millefoglie of zucchini, mortadella and basil.
About Chef Antimo
Napoli-born Italian Chef, Antimo started his culinary path in some of the famous Michelin-Starred restaurants in Italy, then joined force with three-Michelin-starred Chef Umberto Bombana as the executive chef of 8 ½ Otto e Mezzo BOMBANA Macau in 2014. Chef Antimo shares the same philosophy with Bombana and develops dishes together to reflect the idea of ingredient-focus dish and bring out the best of ingredient by using the produces from all over the world with the highest quality. With his passion and persistence, Antimo continues to strive for excellence to amaze gourmets' taste buds.
About CIAK-In The Kitchen Central
Hong Kong's first refined Italian trattoria, CIAK – In The Kitchen, under the culinary supervision of the three-Michelin-starred Chef Umberto Bombana. Inspired by the old-world philosophy of Italian grocery, the 8,000 square-feet restaurant adopts a friendly and casual concept with its open kitchen counters, where guests can satisfy their fancy choosing from a delectable range of freshly-made fine pizza, pasta, grill or pastry. CIAK – In The Kitchen is a place one cannot resist coming back to, be it for a quick delicious bite on a busy day, an afternoon of sweet treats or an evening lingering in a cozy Italian atmosphere.
---
CIAK - IN THE KITCHEN (LANDMARK)
Tel: (852) 25228869
Address: Shop 327-333, 3/F., The Landmark, 15 Queen's Road, Central, Hong Kong
---
About Lai Sun Dining
Lai Sun Dining is known for its trending and top-notch dining concepts that are must-visit establishments, some of which Michelin-star rated, across Hong Kong, Macau, China, the USA and the UK. With a current mix of Italian, Chinese, Japanese and Steakhouse concepts, each of the brands of Lai Sun Dining are well-thought through and committed to bringing a unique culinary experience and first-class hospitality to life.
For media enquiries, please contact
Belinda Lin | Director of Marketing 9467 7840 belindalin@laisun.com
Vincci Cheng | PR & Marketing Manager 9835 1544 vinccicheng@laisun.com
Ceci Chan | Assistant PR & Marketing Manager 6028 7098 lschan@laisun.com